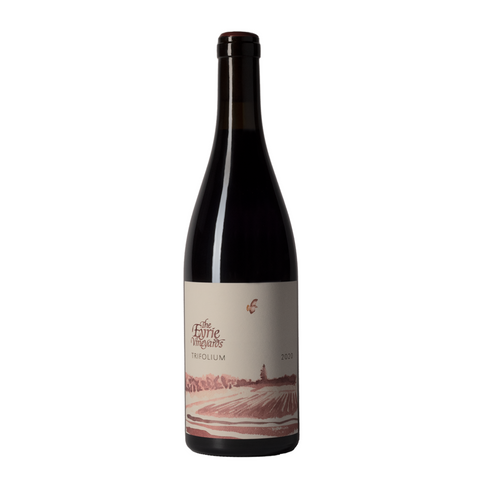 Hop City Beer & Wine
Eyrie Vineyards Trifolium
Buy 6 bottles get 5% off, buy 12 get 10% off
In stock at West End (Pickup only)
* We have 4 total in stock.
Pinot Noir 77%, Pinot Meunier 8%, Trousseau 15%

Trifolium combines all three of the red varieties grown on Eyrie's 5 certified-organic estate vineyards. Farming is certified organic, but Jason and his team take this only as a starting point. Viticulture at all of the Estate vineyards follows the precepts of regenerative no-till farming, with strict attention paid not just to the vines but to the healthy networks of soil organisms that support them. Not only does this approach avoid the need for artificial irrigation, it also nourishes the vines without the need for additional fertilizer, and captures atmospheric carbon.
Details
Producer, The Eyrie Vineyards
Region, McMinnville, OR
Country, United States
ABV, 13.0%
Bottle Size, 750 mL