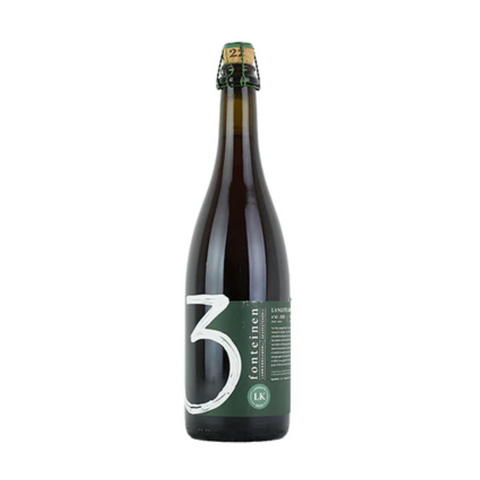 Brouwerij 3 Fonteinen
3 Fonteinen Langste Kook
Size: Single, 750 mL
In stock at Krog District (Pickup or Delivery)
* We have 5 total in stock.
Any bottle from the legendary 3 Fonteinen deserves a special spot in the cellar. These brews are so sought-after, craft fans regularly make the pilgrimage to the small town of Beersel, Belgium for a taste. For Lambic aficionados and Wild Ale fans, it is a near-sacred pilgrimage.
Langste Kook is a blend of 3 Fonteinen lambics. Spontaneously fermented. Matured in oak barrels. Extended bottle ageing. Unfiltered and unpasteurised. For this Langste Kook ("Longest Boil") - a special version of the Cuvée Armand & Gaston - 3 Fonteinen brewed a typical lambic wort, but with an extended boiling time. 3 Fonteinen usually boil their worts for five hours - the highest in the lambic world and about tenfold of modern beer brewing. For this beer, they boiled the wort a whopping eighteen hours.
Details
Style, Farmhouse Ale / Saison / Wild
Brewery, Brouwerij 3 Fonteinen
ABV, 7.4%
City/ST, Berseel
Country, Belgium