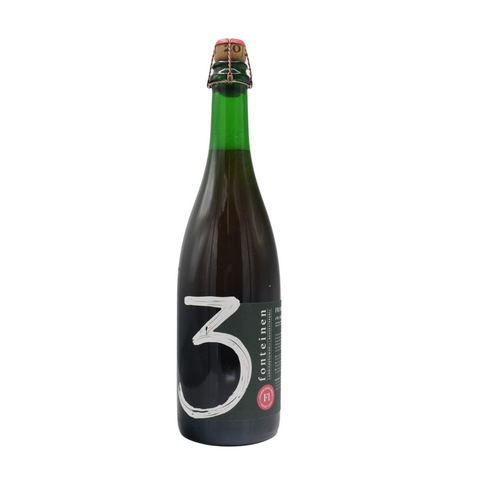 Brouwerij 3 Fonteinen
3 Fonteinen Frambozenlambik
Size: Single, 375 mL
In stock at Krog District (Pickup or Delivery)
* We have 8 total in stock.
Any bottle from the legendary 3 Fonteinen deserves a special spot in the cellar. These brews are so sought-after, craft fans regularly make the pilgrimage to the small town of Beersel, Belgium for a taste. For Lambic aficionados and Wild Ale fans, it is a near-sacred pilgrimage.
For this small-batch Frambozenlambik heaps of hand-picked raspberries from Ferme Framboos were macerated for three months on one and two-year old lambik from two different barrels and two different brews. The final fruit intensity is 350 grams of raspberries per litre of Frambozenlambik. 

Details
Style, Farmhouse Ale / Saison / Wild
Brewery, Brouwerij 3 Fonteinen
ABV, 5.0-5.9%
City/ST, Berseel
Country, Belgium