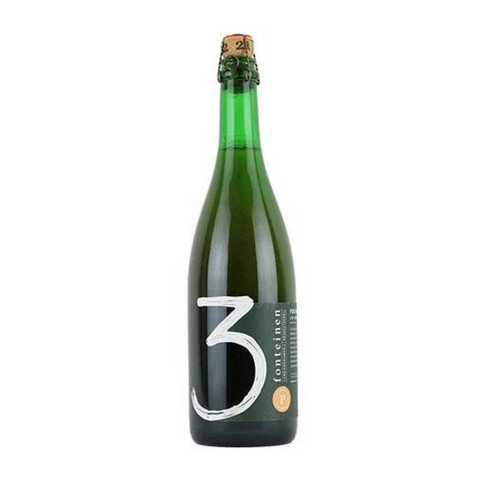 Brouwerij 3 Fonteinen
3 Fonteinen Prium Mirabelle
Size: Single, 750 mL
In stock at Krog District (Pickup or Delivery)
* We have 5 total in stock.
Any bottle from the legendary 3 Fonteinen deserves a special spot in the cellar. These brews are so sought-after, craft fans regularly make the pilgrimage to the small town of Beersel, Belgium for a taste. For Lambic aficionados and Wild Ale fans, it is a near-sacred pilgrimage.
3 Fonteinen Pruim is the result of a slow and all-natural maceration of hand-picked whole plums on traditional lambic. No addition of juices, syrups or artificial sweeteners. Unfiltered. Unpasteurised. Maceration took almost four months and the lambics for both maceration and blending originate from fourteen different brews. The final fruit intensity is 304 grams of plums per litre of finished Pruim.
Details
Style, Farmhouse Ale / Saison / Wild
Brewery, Brouwerij 3 Fonteinen
ABV, 7.3%
City/ST, Berseel
Country, Belgium