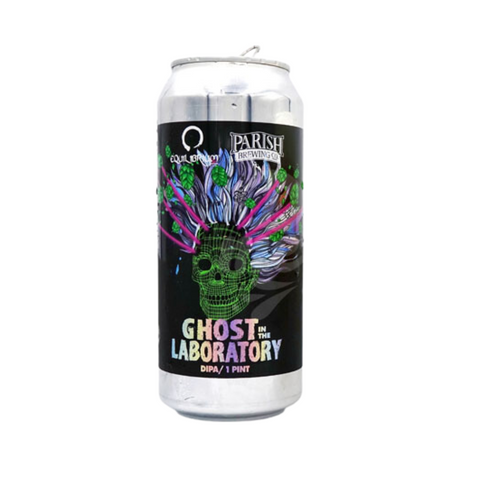 Equilibrium
Equilibrium Ghost in the Laboratory
Size: 4-pack, 16 fl oz
* We have 0 total in stock.
Collaboration with Parish Brewing
Using a mashed up grain bill from Straight Outta The Laboratory and Parish Brewing's Ghost in The Machine, Equilibrium uses a massive dose of CO2 extract, Citra Incognito, and Citra T-90s, followed by an insane amount of Citra LUPOMAX and hand selected Citra T-90s for the Double Dry Hop; the heaviest dry-hop in Equilibrium's history.
Ghost In The Laboratory pours opaque and vivid yellow and has very strong aromas of extreme mango supported by tropical nectar. The flavor is explosive with extremely saturated notes of mango smoothie, Grovestand Orange Juice with plenty of pulp, orange tang, tropical fruit cup in syrup, dank grass, and a rainbow melon creamsicle note from an #EQjuice finish.
Details
Style, IPA
Brewery, Equilibrium
ABV, 8.5%
City/ST, Middletown, NY
Country, United States