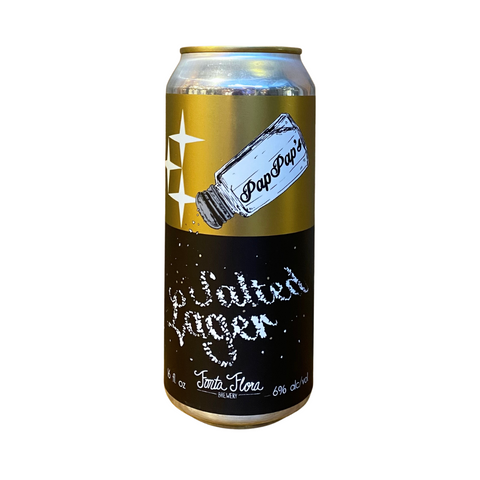 Fonta Flora
Fonta Flora Pap Pap's
Size: 4-pack, 16 fl oz
In stock at West End (Pickup only)
A Dortmunder-style lagerbier blended with ancient Appalachian sea salt.

Brewed with local pilsner malt along with a touch of carafoam for a boosted body and munich malt for a slight biscuit profile and a deep golden color. Delicately hopped with a traditional blend of European-grown perle and tettnanger hops. Fermented cool with our preferred lager yeast and conditioned cold for a dry, crisp and crushable finish.

Created in honor of my Pap Pap, Edward Shine, and a story he repeatedly told me, especially when I began brewing professionally. As a young man, my Pap Pap worked as a coal miner in western Pennsylvania. When he emerged from the mines with great thirst, he would crush lager at his local watering hole. By adding a dash of salt, he created a most crispy lager, making it the perfect post cave crusher.
Details
Style, Lager / Pilsner
Brewery, Fonta Flora
ABV, 6%
City/ST, Morganton, NC
Country, United States