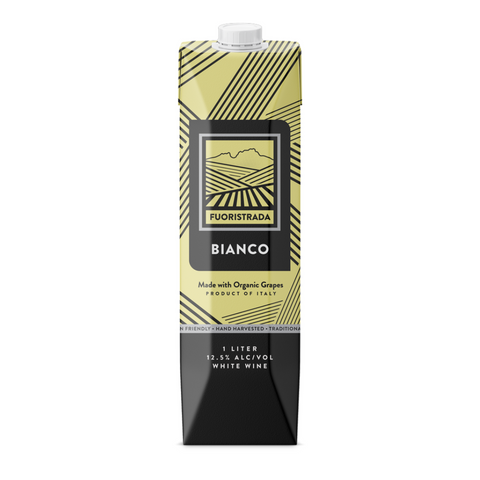 Fuoristrada
Fuoristrada Blanco
Buy 6 bottles get 5% off, buy 12 get 10% off
In stock at Krog District (Pickup or Delivery)
In stock at West End (Pickup only)
* We have 16 total in stock.
Fuoristrada is a testament to Italian winemakers' respect for the environment. Made from organic grapes sourced from smaller vineyards in Italy, Fuoristrada wines are hand-harvested and vegan friendly. The packaging is extremely lightweight and can be taken anywhere where glass isn't allowed - perfect for picnics, a trip to the beach, etc.

The Blanco is crisp, bright, and pale lemon in color. On the nose, you'll enjoy citrus zest with a hint of wild flowers; on the palate it's well-balanced with a fresh acidity and a touch of minerality.
Details
Producer, Fuoristrada
Region, Tuscany
Country, Italy
ABV, 12.5%
Bottle Size, 1 L