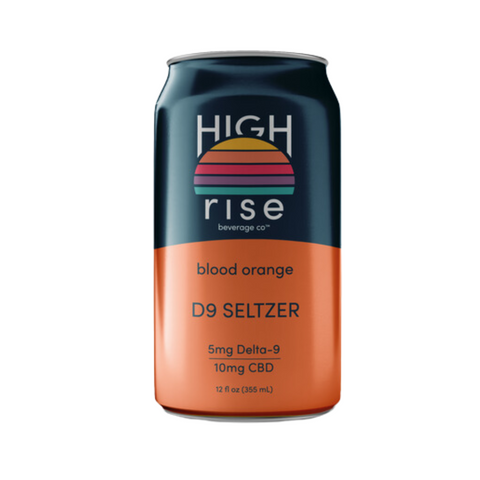 High Rise
High Rise Delta-9 Blood Orange Seltzer
*Available for in-store purchase only
Size: 4-pack, 12 fl oz
In stock at Krog District
With a natural blend of fresh fruit, premium-quality hemp, and natural North Carolina spring water, High Rise makes it easy to kick back with friends and enjoy the moment.
Each can contains 5mg of D9 and 10mg of CBD.

Ingredients: Mountain spring water, cane sugar, blood orange extract, hemp distillate, citric acid.
Disclaimer:
This product contains hemp-derived THC. Keep out of reach of children and animals. The effects of this product may be delayed up to two hours. Not for children, pregnant women, or women who are nursing. Do not operate a vehicle or heavy machinery while under the influence of this product. This product does not claim to diagnose, treat, cure, or prevent any disease and has not been evaluated or approved by the United States Food and Drug Administration (FDA).