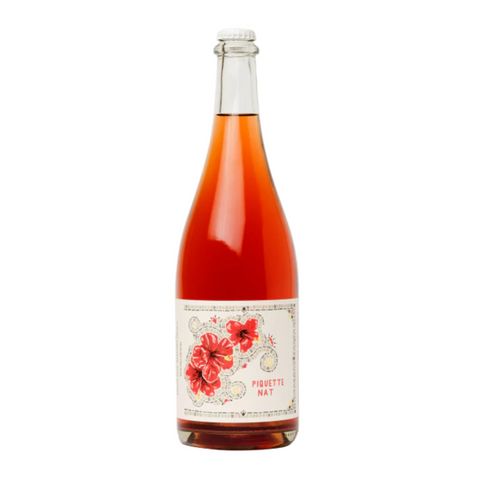 I. Brand & Family
I. Brand & Family Piquette Nat
Buy 6 bottles get 5% off, buy 12 get 10% off
* We have 0 total in stock.
Mineral, citrus, seeped flowers, guava and quince lead the way on the nose and on the palate with vibrant acidity, ruby grapefruit, tart mango, and bitter melon fruits in the mouth that are accented by an array of wild herbs and spices.

The bone dry and refreshingly crisp orange/salmon hued Piquette Nat adds chamomile tea, apple cider and verbena which along with the subtle creaminess of mousse give this version a complete sense of vitality and balance.
Details
Producer, I. Brand & Family
Region, Monterey, CA
Country, United States
ABV, 7.5%
Bottle Size, 750 mL