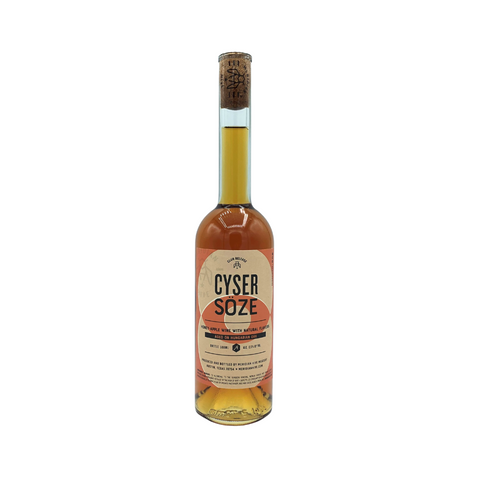 Meridian Hive
Meridian Hive Cyser Soze
Size: Single, 500 mL
In stock at Krog District (Pickup or Delivery)
* We have 6 total in stock.
Combining the usual suspects in cyser, this mead is a punch of apples and honey on the nose followed with light floral notes and hints of pie dough. This medium sweet cyser blends beautifully with lots of juicy, fresh apples.

To balance out this sweetness comes a firm hit of acidity as well as pecan nuttiness and spices, just like your favorite pie.

Details
Style, Mead
Brewery, Meridian Hive
ABV, 12.5%
City/ST, Austin, TX
Country, United States