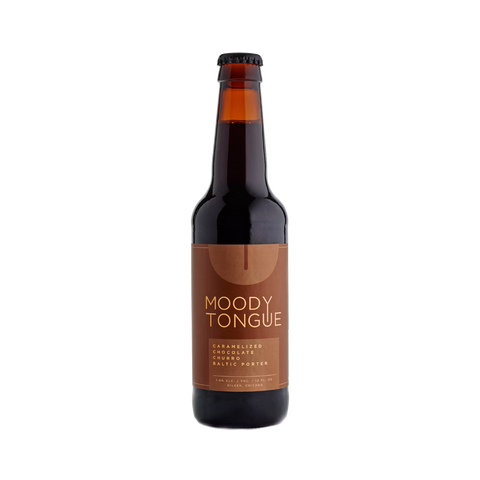 Moody Tongue
Moody Tongue Carmelized Chocolate Churro Porter
Size: 4-pack, 12 fl oz
* We have 4 total in stock.
Big flavors do not have to be synonymous with one-and-done beers. In this medium-bodied Porter, Moody Tongue uses a combination of specialty malts and caramel to capture rich flavors like chocolate, caramel and vanilla alongside a Porter yeast which brings a clean, dry finish. 
From the world's first 2-Michelin starred brewery. Pairing suggestions: chocolate mole, caramel flan, bourbon bread pudding.
Details
Style, Porter / Stout
Brewery, Moody Tongue
ABV, 7.0%
City/ST, Chicago, IL
Country, United States