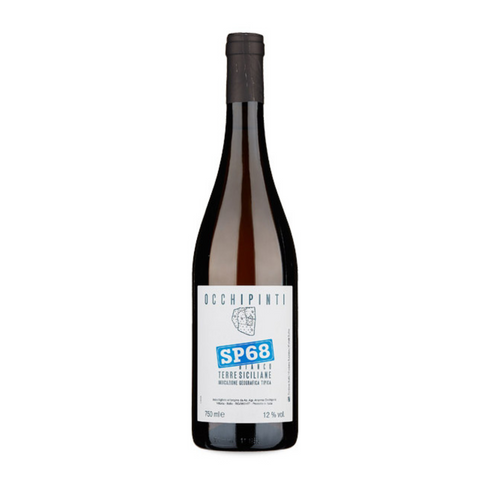 Occhipinti
Occhipinti SP68 Bianco
Buy 6 bottles get 5% off, buy 12 get 10% off
In stock at Krog District (Pickup or Delivery)
* We have 6 total in stock.
"The name of a road, for a wine that is a journey", is the perfect and forceful description that Arianna Occhipinti gives to her Occhipinti SP68 Bianco, a wine that refers to the Strada Provinciale 68 as a tribute to all those peasants who have travelled along this road from the countryside for three thousand years, first with amphoras and then with barrels containing the fruit of their labour, fatigue and joy, and the aroma of their land.
Occhipinti SP68 Bianco is a dry, organic and biodynamic white wine made with the Albanello and Moscato de Alejandría varieties.
Details
Producer, Arianna Occhipinti
Region, Sicily
Country, Italy
ABV, 12.0%
Bottle Size, 750 mL