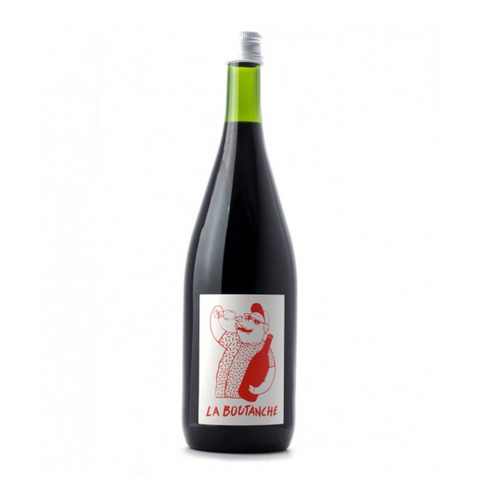 La Boutanche
Olivier Minot La Boutanche Gamay
Buy 6 bottles get 5% off, buy 12 get 10% off
* We have 0 total in stock.
Fresh-picked cherry and raspberry flavors mingle with subtle notes of black tea, tilled soil, and the terroir it is grown from. A light, dry and chillable bottling of organic Beaujolais in a liter-sized bottle. Charming and sophisticated yet totally quaffable.
Winemaker Olivier Minot is the force behind this incredible cuvée. 100% gamay from Southern Beaujolais, the grapes are harvested from 90 year old vines, fermented and aged in concrete tanks, and bottled with minimal sulfur.
Details
Producer, Olivier Minot - La Boutanche
Region, Beaujolais
Country, France
ABV, 11-13%
Bottle Size, 1 L