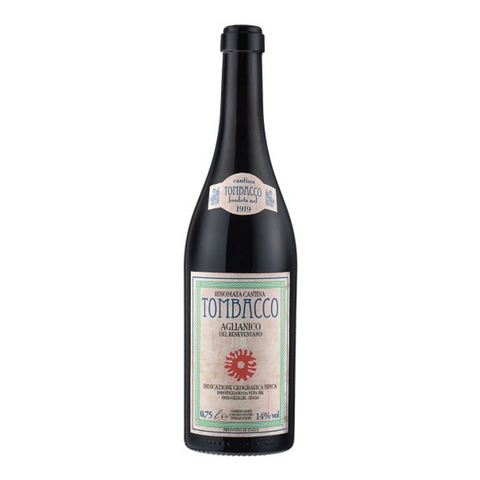 Tombacco
Tombacco Aglianico
Buy 6 bottles get 5% off, buy 12 get 10% off
In stock at West End (Pickup only)
* We have 17 total in stock.
This wine has a noble and proud wine that has its roots in history. It leaves in the mouth hints of spices and red fruits, offering mysterious stories and legends.

The wine has a a deep red color with purple hues, introduces the Aglianico as a decisive wine, with a complex aroma full of notes of red fruits and spices. The taste is intense, full and enveloping, perfect to combine with rich and flavorful dishes such as roasts and aged cheeses.
Details
Producer, Tombacco
Region, Campania
Country, Italy
ABV, 14%
Bottle Size, 750 mL