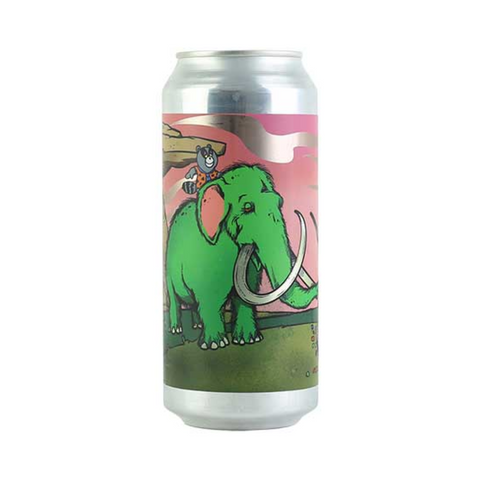 Tripping Animals
Tripping Animals Yabadabadu
Size: 2-pack, 16 fl oz
In stock at Krog District (Pickup or Delivery)
In stock at West End (Pickup only)
Tripping Animals travelled back to the stone ages with good homies @ingeniousbeer to ride some green-haired woolly mammoth's and indulge in some prehistoric breakfast.

They returned from their trip and whipped up a delightfully playful sour, brimming with massive servings of orange, cherry, and tangerine. A hint of lemon, splash of vanilla, and enough fruity pebbles to feed a village of cave people. Topped to perfection with woolly milk sugar.

Cereal-Inspired Sour Ale Conditioned with Orange, Lemon, Cherry, Tangerine, Vanilla, Fruity Pebbles, and Milk Sugar.
Details
Style, Sour / Gose
Brewery, Tripping Animals
ABV, 6.0%
City/ST, Doral, FL
Country, United States